Featured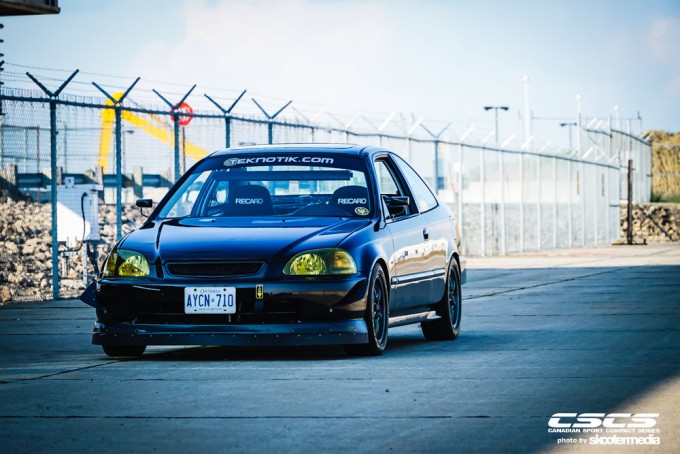 CSCS ICAR
Official Press Release
July 26, 2015 – ICAR, Mirabel
For the always competitive Round 3, Canadian Sport Compact Series (CSCS) presented by DOD-Tech Dash Cameras invaded ICAR, Mirabel in Quebec. Featuring Drift, Time Attack, the Sonax Tuner Cup Show & Shine and the highly anticipated wheel to wheel action of Max Attack, fans were treated to an event experience like no other.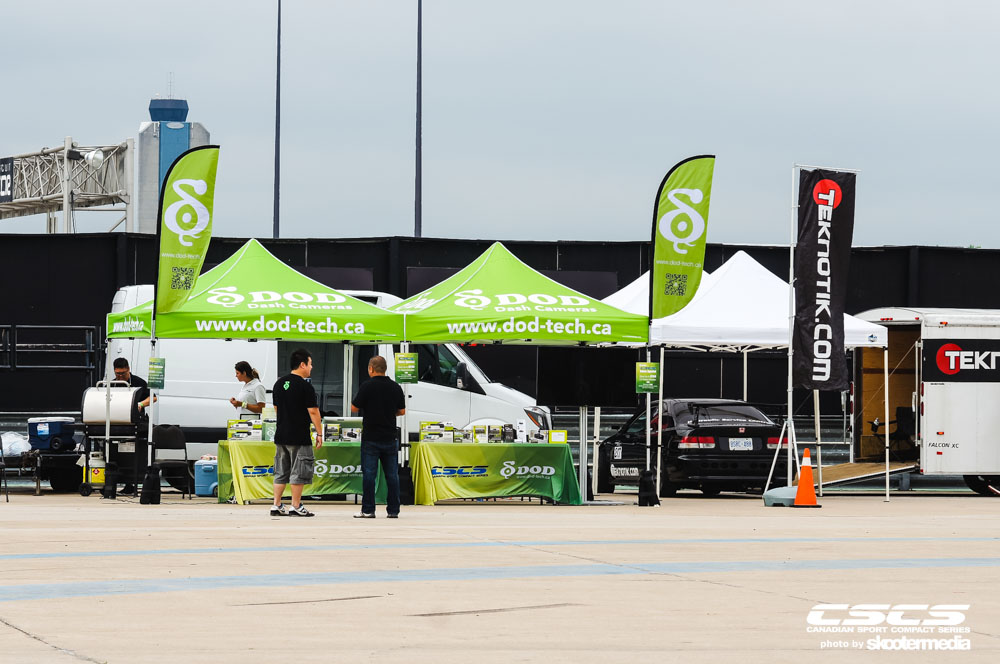 Dawn cleared for a nice hot summer day and CSCS Drift gridded at the track for what would be an interesting Drift battle of Ontario vs Quebec. The drift layout at ICAR was set up for really fast initiation and exits pushing drivers to dive deep for extra angle, smoke and style. In the Semi-Finals, tensions flared between Tom Snyder and Joe Purdy with back to back close runs. On the last one more time, Tom unfortunately lost control and hit the wall allowing for Joe to advance into the finals. Joe's 240sx would face off against Lim's 240sx in a Quebec vs Quebec final with Joe Purdy finishing first.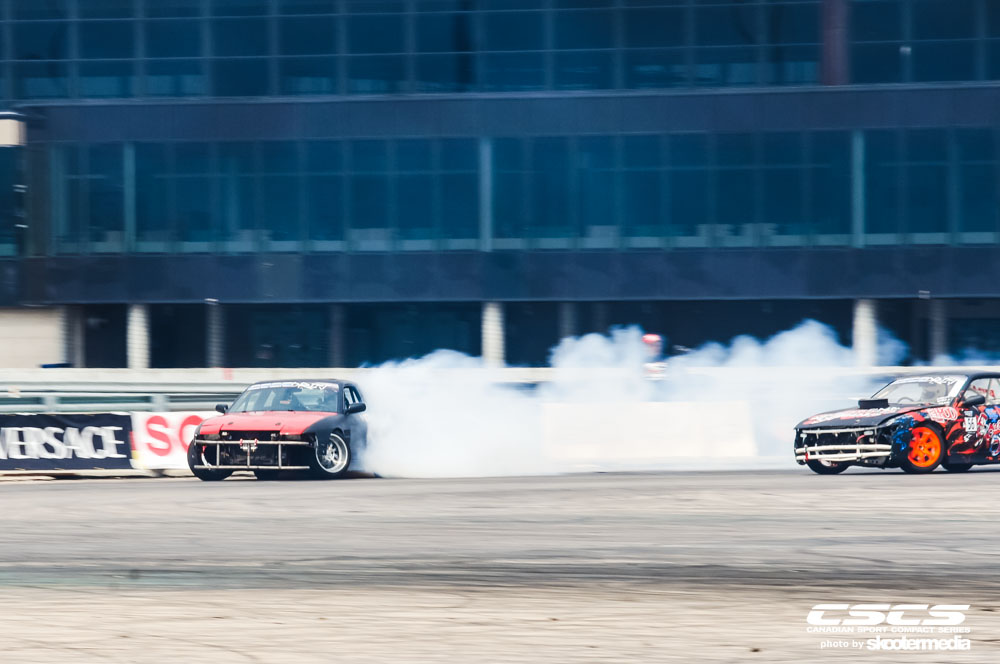 Over by the main stage the Sonax Tuner Cup Show & Shine competition filled the lot with eye-candy, showcasing modified cars of every class from mild to wild. Rui Paulo's Audi TT stands out like no other, with enough clout that he took home Best Euro Other, Best Paint, and 2nd Place Best of Show! Best Stance Air went to Alexime Maldera's insane 350Z and the crowd was wowed by Alex Carrier's all carbon fiber Best Interior in his turbocharged Lancer. The prestigious Judges Favourite award was claimed by Teknotik's Colin Green and taking all the bragging rights home was Brian V's widebody RSX which won 1st Place Best of Show.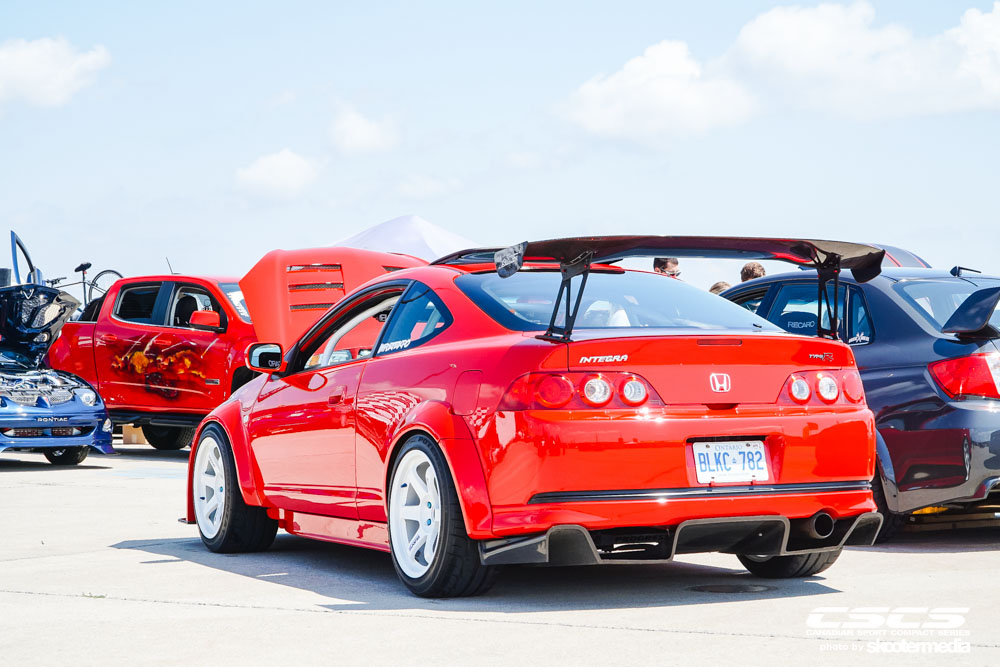 The CSCS Time Attack competitors were in for a treat as ICAR spans 3.4KM making the largest track on the 2015 CSCS Circuit. With a host of Quebec entrants, the local drivers were looking to put a dent in the seasoned competitors usual fast times. Street class is always heated, and the RWD battle for first between the S2000's of Martin D and Ramesh K came down to the wire with Martin setting a 1:46.272 beating Ramesh by 3/10ths of a second! The times in Super Street grow quicker and quicker every year, and Chris Boersma's Civic set a shocking 1:42.751 for a first place finish in SSFWD, a full almost 2 seconds ahead of Wilson Chan.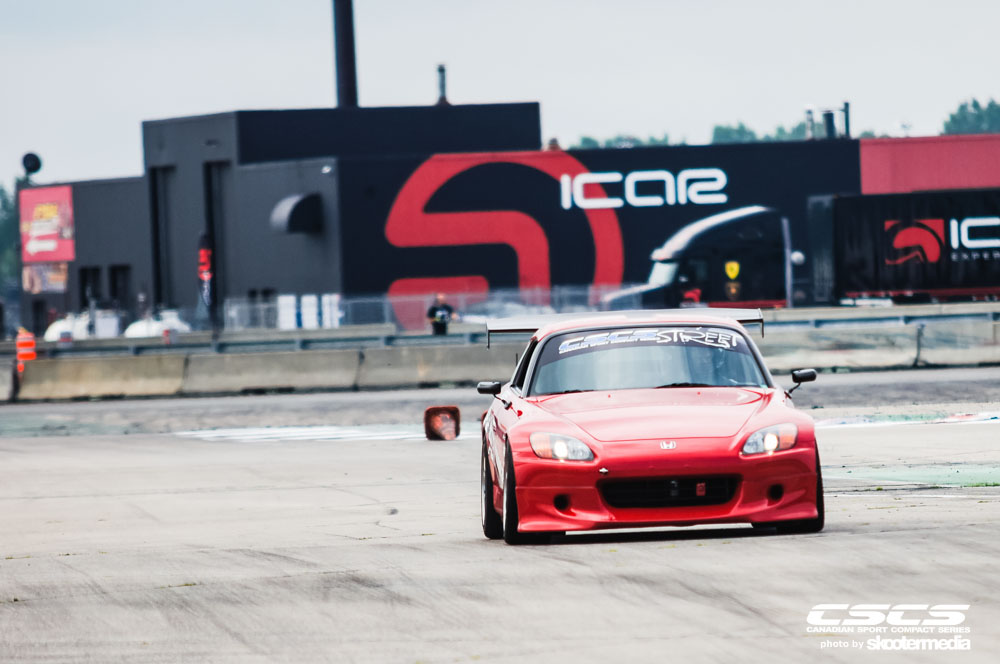 All day the anticipation built for the second ever CSCS Max Attack. Ten of the top built cars lined up with a pace lap then set off in an epic five-lap wheel to wheel battle for first. In the first few laps, Crazy Leo showed no signs of slowing down as he skidded his Can-Jam Motorsports rally prepped Subaru battling for top spot against Charlie P's Integra. However, as the race progressed James Houghton took no prisoners as he finished first once again in his Integra Type R passing local favourites Mathieu Chenard's GC8 and Max Vincent's E46 M3 who took 2nd and 3rd respectively.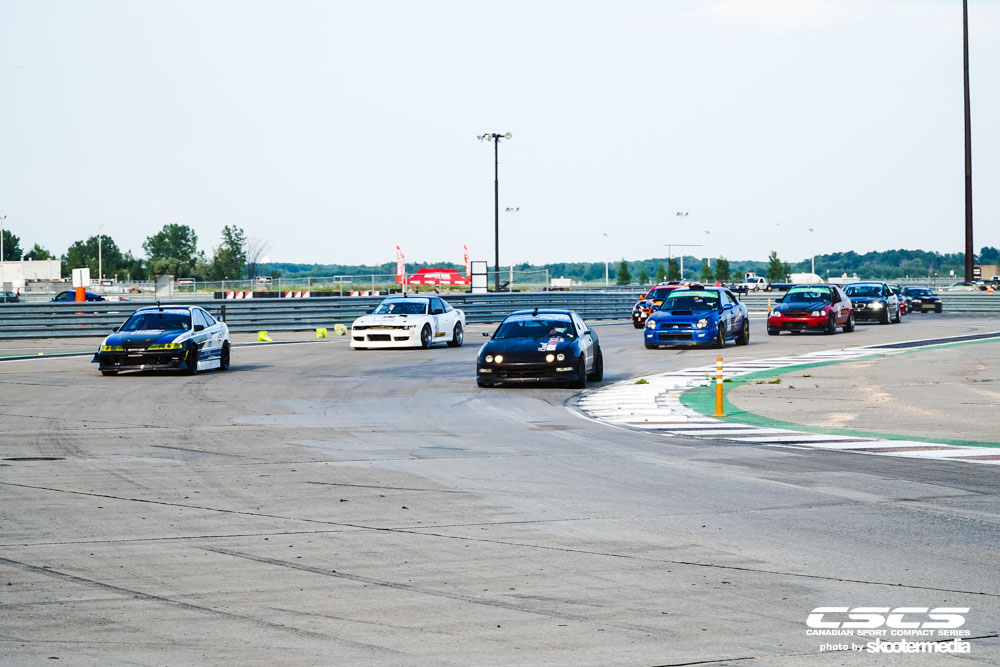 CSCS would like to thank all of their sponsors, volunteers, competitors and fans who make the event possible. We hope to see everyone at Round 4 on Sunday, August 30th at Shannonville Motorsports Park for more 'Prove it at the Track' action!