Featured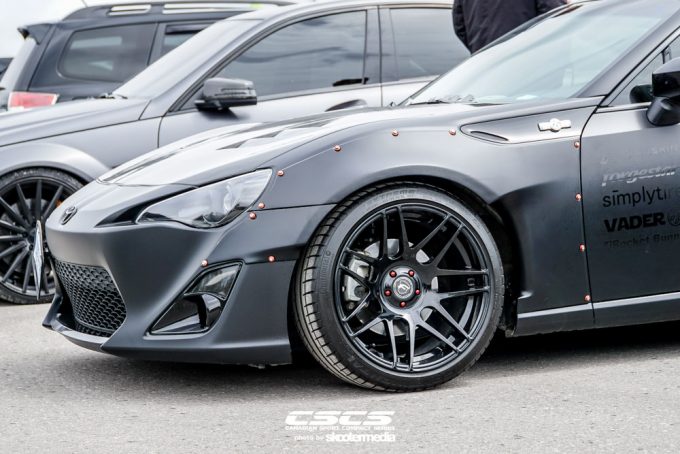 CSCS Season Opener
Official Press Release
CSCS Season Opener – Presented by Motul & SpecLube
May 15, 2016 – Bowmanville, Ontario
Thousands of excited fans arrived at Canadian Tire Motorsports Park (DDT) for the Canadian Sport Compact Series (CSCS) Season Opener presented by Motul and SpecLube. The 1.8 mile circuit features fast banked turns and tight inside sections with two kinks making it a truly technical track for drivers. While the weather was sat around 0 degrees with snow and high winds all day it was an event to remember and one that was truly Canadian.  From the Sonax Tuner Cup Show & Shine to the Drift and Time Attack, competitors pushed hard despite the cold and put on an unforgettable day where records were still broken.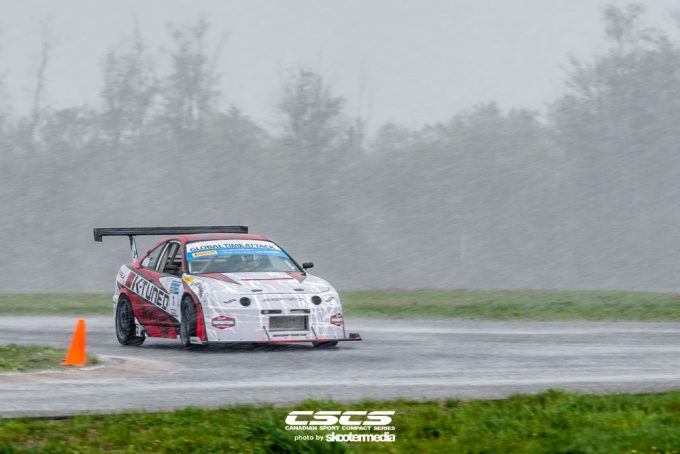 The Sonax Tuner Cup Show & Shine competition is unlike any other show series. With classes available for all makes and models, owners compete in three award categories per event over a season of five events across Ontario and Quebec for a series championship – and bragging rights. The always heated Largest Club Award was taken by Ontario Rides who came out in full force.  The Judges Favourite, renamed for 2016 as "The Blakey" in honour of our fallen CSCS team member, Blake Hoo, was awarded to Jesse Bentley and his rare Nissan Gloria. The Rota sponsored Subaru of Kyle Gibson features a H-6 engine swap and a whole list of modifications, placing it 2nd place for Best of Show and winner of Best Interior. Ultimately, Clench's magnificently loud 300 earned him Best I.C.E. (In Car Entertainment) and Best of Show!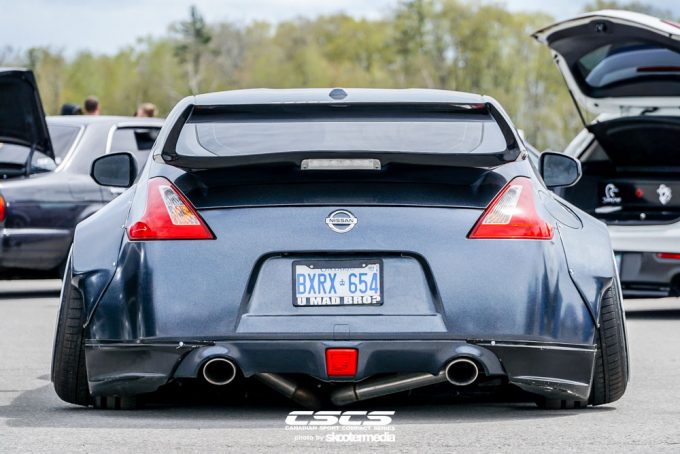 Over at the CSCS Drift circuit competitors were on track early familiarizing their cars with the new layout. Following the bank at turn two, competitors were expected to initiate early, ride up to the wall come down the bank and around a clipping point then hit another clipping point on the way back down! Fans witnessed a dramatic show with competitors pushing their cars with a variety of close-calls and tire-smoking full speed wall riding drifts. When the smoke settled Pat Cyr finished first in his old school AE86 ahead of Brent Stratton and Dimitri Goritsas.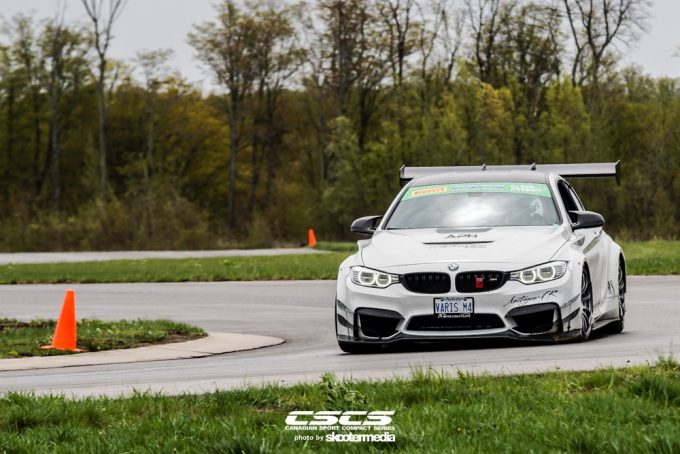 The main feature of the CSCS Season Opener has been the constantly growing Time Attack Championship Series. Racing against the clock and their competitors, Time Attack drivers had to adjust accordingly to the cold temperatures and falling snow.  That didn't stop Ramesh Krishnan, 2015 Street RWD Champion from putting down some fast times early and staying consistent in his yellow s2000 for a 1st place Street RWD finish with a time of 1:35.407. The Nextmod Varis widebody BMW M4 piloted by Brian Wong put down a super quick 1:37.864 to win 1st in Super Street RWD. Fastest time of the day went to the Can-Jam Motorsports / Versace Sti with Richard Boake behind the wheel setting a time of 1:26.636 a good three seconds ahead of anyone else also winning the Unlimited AWD class.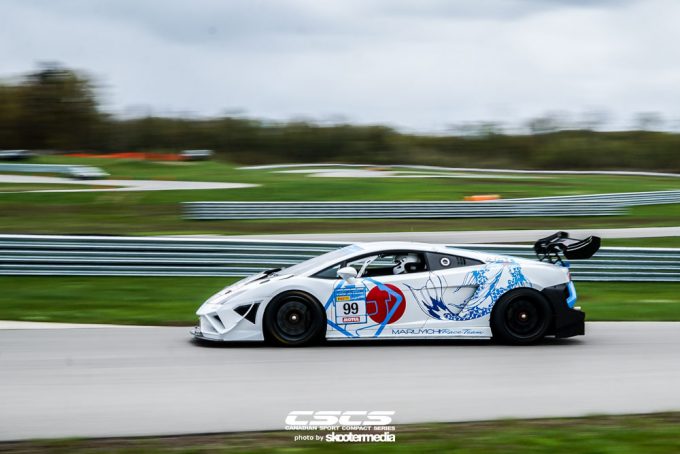 CSCS would like to thank all of the sponsors, competitors, volunteers, and fans who make each and every record breaking event possible. All Time Attack lap times and classes can be found online at livetiming.net/CSCS, event photos, results and points are also available online at cscs.ca. The next event in the CSCS Championship for competitors to 'Prove it at the Track' is Round 2, Sunday June 26th at Toronto Motorsports Park, Cayuga.