Press Release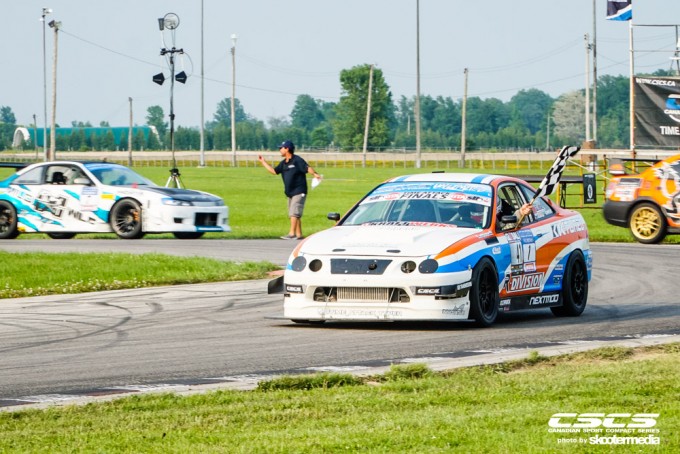 CSCS Round 2
Official Press Release
July 5, 2015 – Toronto Motorsports Park, Cayuga
Round 2 of the Canadian Sport Compact Series (CSCS) presented by Neo Motorsport saw fans storm
Toronto Motorsports Park in Cayuga, ON this past Sunday for an event like no other, featuring Drift, Drag
Racing, Time Attack, the Sonax Tuner Cup Show & Shine Championships and for the very first time in
CSCS history, wheel to wheel racing via MaxAttack!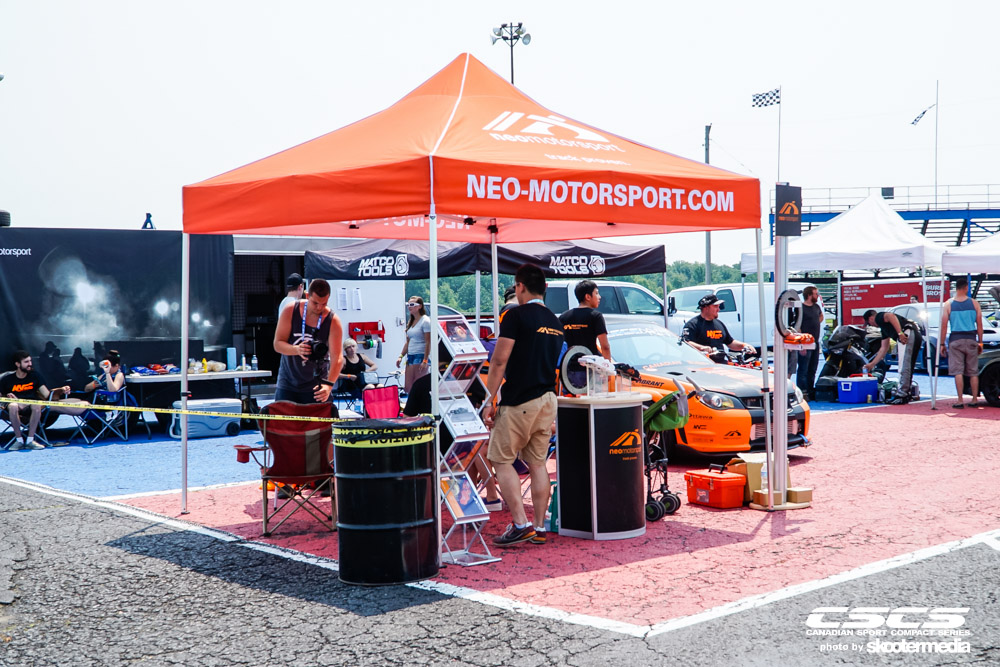 CSCS Drift started off the day with drift practice and qualifying. Right from the morning, the sound of
engines revving and tires shredding set the tone for what would be a tight competition featuring new
entries and familiar faces. By the afternoon, as the final four tandems full of high speed initiations and wild
angle drifts came to a smoke-filled close, it was Tom Snyder's Black 180sx beating out the rear wheel
drive and 2JZ-powered WRX of CSCS veteran Riley Sexsmith. With Round 3 moving to Montreal, keep
an eye on the points board for the season as at this point, anything can happen in the race for the 2015
Drift Championship.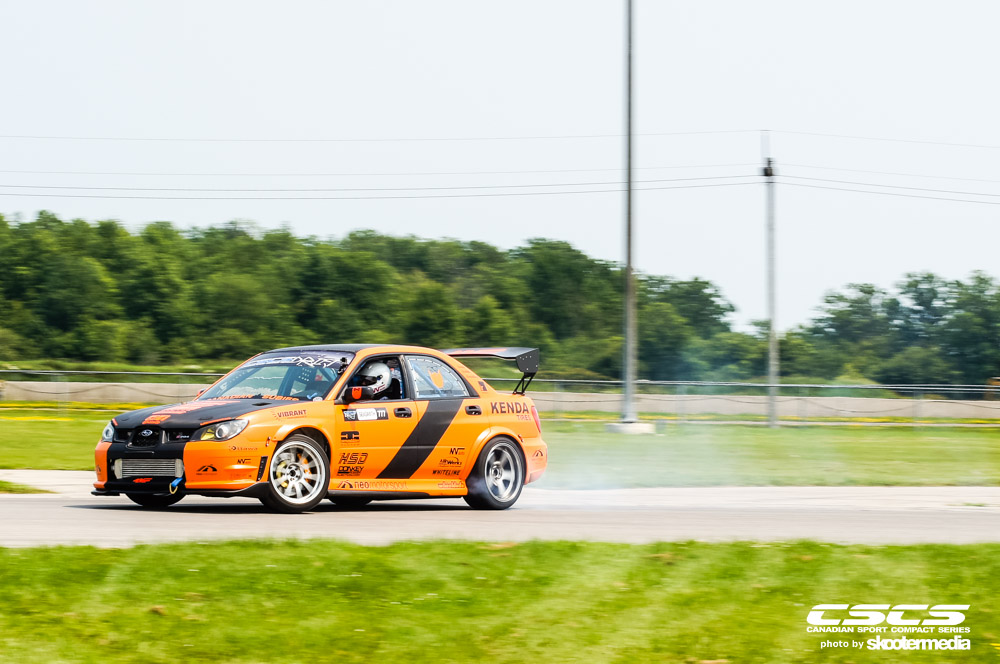 Over at the Drag circuit, competitors were eager to shake down their cars with smoke-filled burnouts and
ear-shattering limiter-bouncing launches in an effort to gain every split-second advantage possible. In the
always popular Pure Street class, veteran racer Clint McAdam's SRT-4 beat out Darren Lenhardt's mid-
engined MR2. Clint's SRT4 also managed to win out in Bracket beating out all the competition there. In
Street Warz, April's Acura Integra had the fans excited as she took first for a lead in the Championship.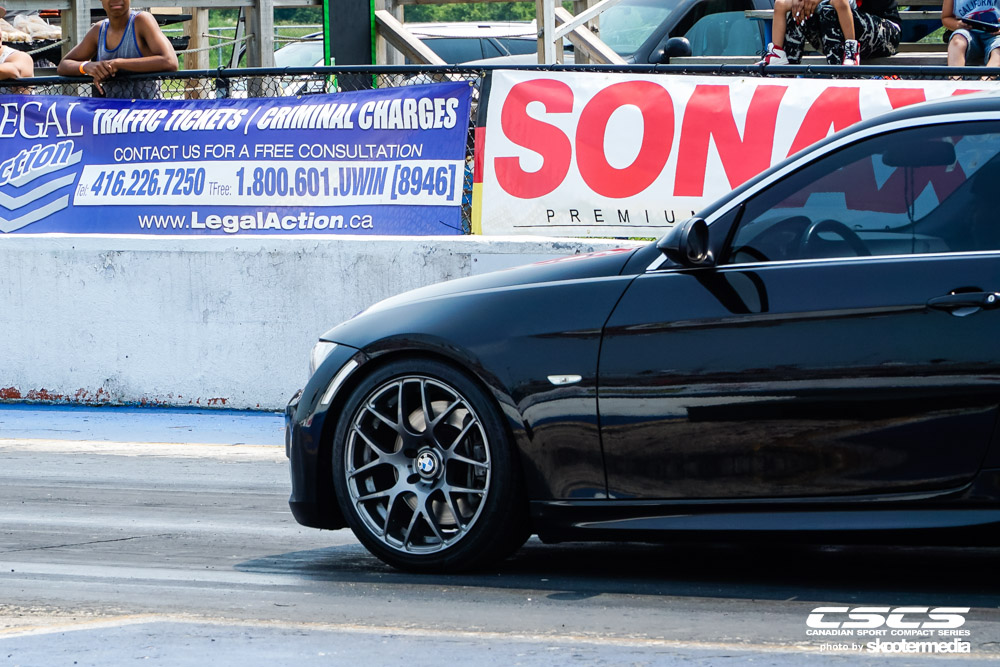 The CSCS Sonax Tuner Cup Show & Shine competition is the ultimate proving grounds for showcasing
the wildest modifications in automotive style. Judges had their hands full with over 200 competitors
featuring all makes and models packing the field! The ever-competitive Stance class saw Yuting Gao's
white BRZ take home Best Static. Best Paint was awarded to Greg Moniz's custom airbrushed Honda
Prelude. Last but not least, the prestigious Best of Show award saw Brian V's widebody RSX beat out
Clench's wild – and loud – 300C. Parked in the Nextmod booth was Mike Tran's Liberty Walk Ferrari 458
which was definitely a rare sight. Mike didn't stay parked for long before he decided it was time to show
off what the Ferrari could do with some passes down the drag strip and a few laps around the road circuit.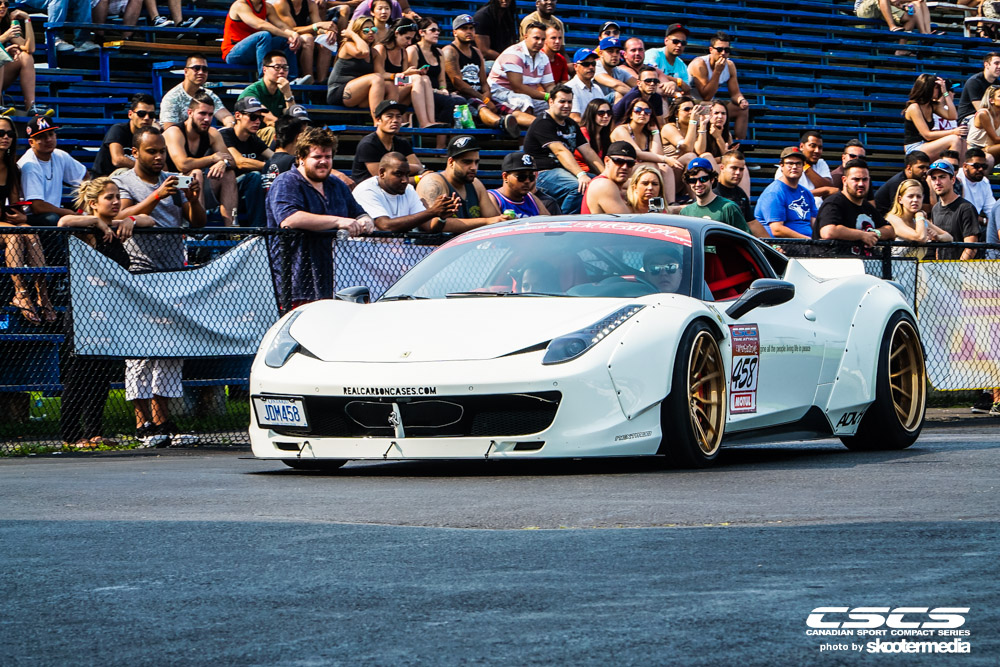 A scorching day and even hotter track temperatures didn't dissuade competitors from breaking numerous
track records in CSCS Time Attack, Super Street FWD favorite Wilson Chan in his OptionJDM Civic was
able to beat the long standing record for his class. Ever popular Street AWD was hotly contested by
Corwyn Amendt and Brandon Gomes who were constantly trading time throughout the day. In the end
Corwyn had the best of Brandon securing critical midseason points.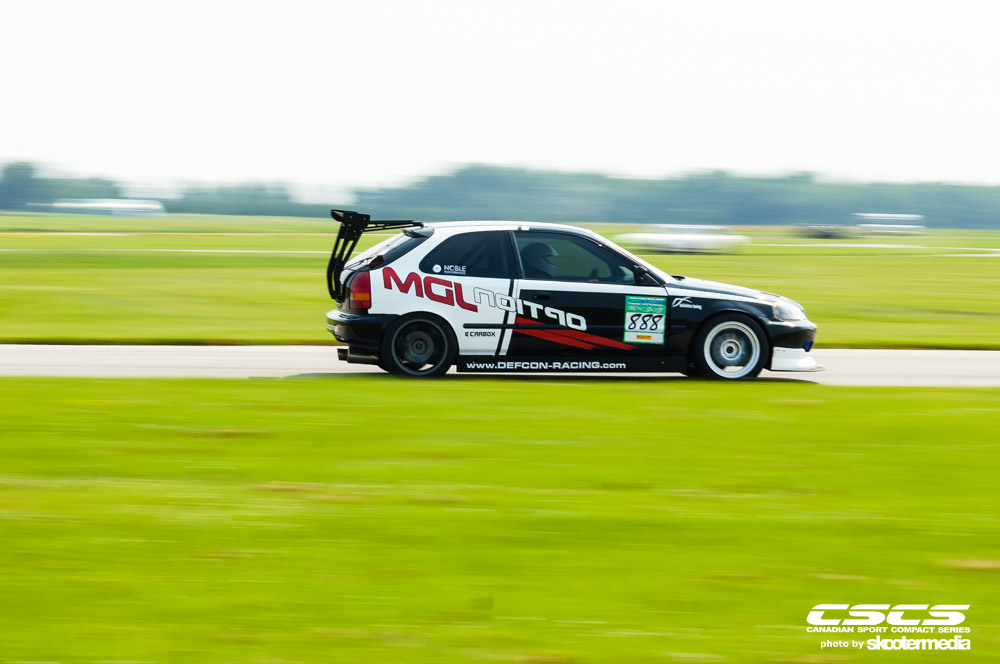 Round 2 saw the first ever CSCS MaxAttack! a heads up, door to door sprint race between 10 of CSCS's
fastest Time Attack competitors, it was all out war on the track with the fastest cars starting at the back
vying for top spot while passing their competitors ahead. In the end after an intense battle James
Houghton secured top spot in his Integra followed very closely by Crazy Leo Urlichich in his Can-Jam
Motorsports STi. Third place was brought home by Vince Strati in his stunning V8 powered 240SX. Look
to round 3 for more MaxAttack action when we visit Quebec to go head to head with their best drivers.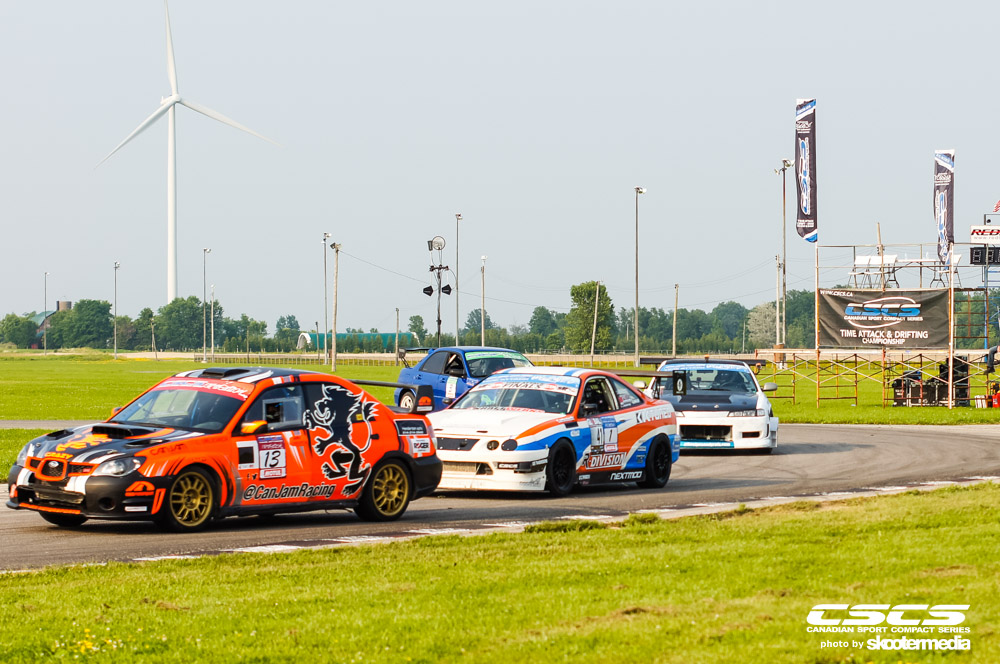 CSCS would like to thank all of the sponsors, volunteers, competitors and of course the loyal fans that
make the event possible. See you Sunday July 26th at ICAR, Mirabel in Montreal for more 'Prove it at the
Track' action!