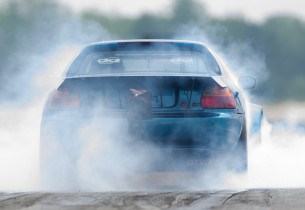 Five minutes from the beach, thirty plus degrees Celsius, and hundreds of competitors. The air in Grand Bend this past Sunday was filled with excitement, intensity between rivals, and that fresh feeling of anticipation. Cars, competitors and thousands of fans soaked up the sun for yet another record breaking CSCS.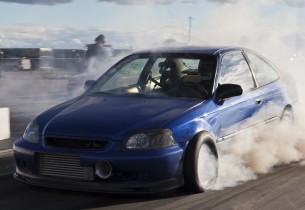 Posted on September 27, 2012
September 23, 2012 – Fifty events. Ten years. One decade. No matter how you choose to look at it, Canadian Sport Compact Series has been around for a long time. Presenting sponsor JRP was out at Toronto Motorsports Park, Cayuga in full force showing competitors and fans why they have been an industry staple for so long, helping to make this event one for the history books. 'Read More' to see all of the action at the 2012 CSCS Season Finale.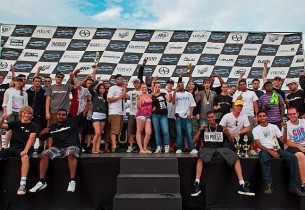 July 15, 2012 – Round 3 of CSCS has been anticipated all year by Drifters and Time Attack racers alike. Despite some light rain and clouds, the Show & Shine field was packed bumper to bumper with impressive cars including a widebody BMW 2002 in the Meguiar's Booth and Rich Polsini's freshly debuted widebody G35. For complete results of all the winners, Read More