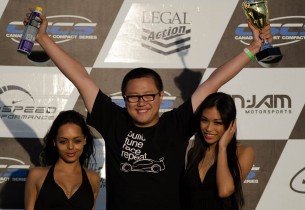 June 23, 2013 – Versace Eros presents Canadian Sport Compact Series Beach Burnout @ Grand Bend Motorplex. Racers had to compete with the heat and a fast track, but that didn't stop Marin Guildbault from taking first place in drifting. Rich Polsini's stunning G35 takes home best of show, and Mike McGinnis sets a new Track Record. CSCS would like to thank all of our competitors, fans, and sponsors for yet another great event. Congratulations to all of the event's winners.
Read more

0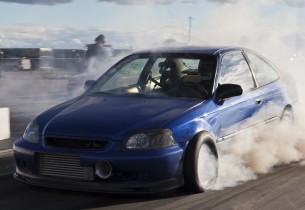 Posted on September 27, 2012
September 23, 2012 – Fifty events. Ten years. One decade. No matter how you choose to look at it, Canadian Sport Compact Series has been around for a long time. Presenting sponsor JRP was out at Toronto Motorsports Park, Cayuga in full force showing competitors and fans why they have been an industry staple for so long, helping to make this event one for the history books. 'Read More' to see all of the action at the 2012 CSCS Season Finale.
Read more

0